Home | Sunchild Mission | Outreach | News Updates | Devotions
---
Sunchild News - November 2014
Page 3
www.arcticoutreach.org --- e-mail rinker@arcticoutreach.org --- phone 403-989-3715
---
The Korean churches in Calgary have been so faithful over the years to carry on outreach on the O'Chiese Reserve. This year we hosted the team here at the mission so they could have the O'Chiese VBS in August. In one months time we had over 50 workers that we hosted here at the mission to do ministry here on Sunchild and O'Chiese. This is certainly a record that corresponds with our 50 years in missions anniversary!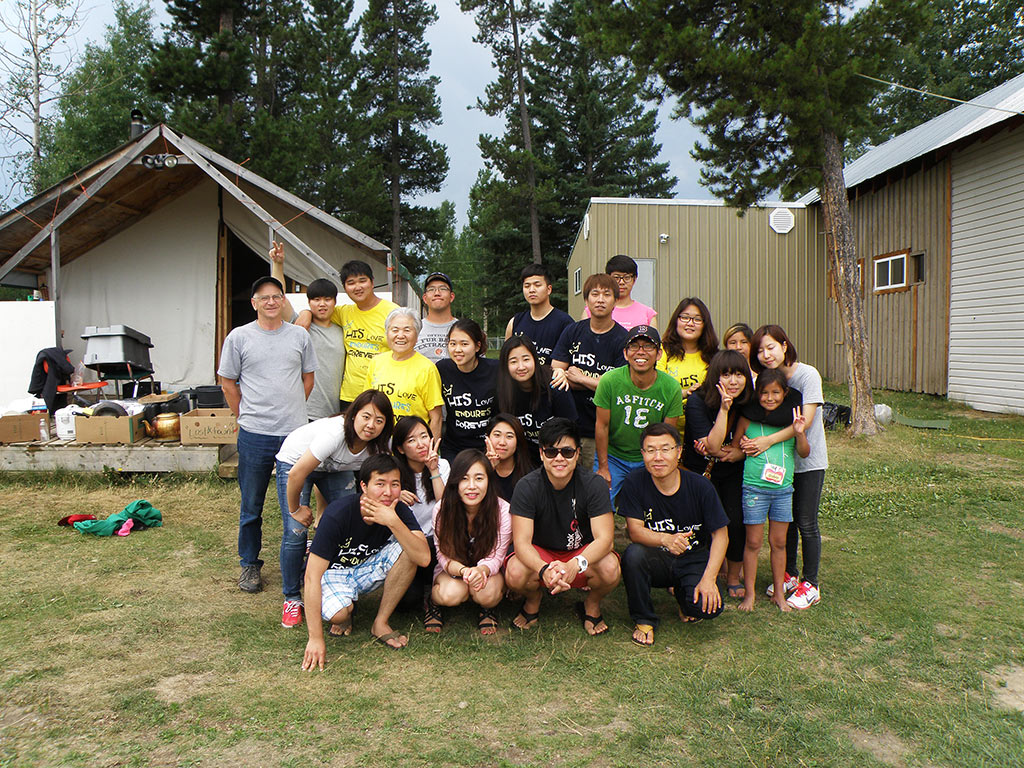 This summer we held a piano camp for our students and here our violin students are attending a violin camp at Deer Valley Meadows. Our violin program has been suffering for lack of a full time teacher, which we desperately need.
A really bright spot in local Alberta support has been the faithfulness for a long time of Justayne Wilkenen from Red Deer, who drives out to teach piano lessons to our students. Red Deer is two hours away.
Every year the Rocky Mountain College in Calgary sends one of their classes for a week to get practical experience here at the mission. Here is the team meal in our house.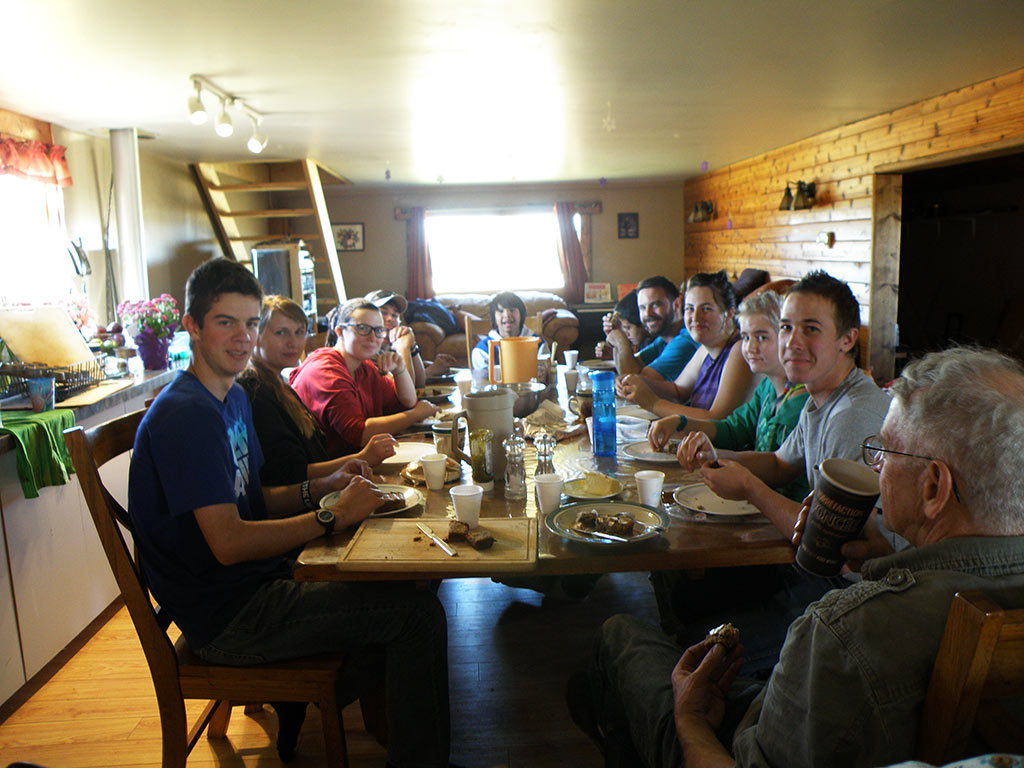 Here we are clearing trees for the airstrip.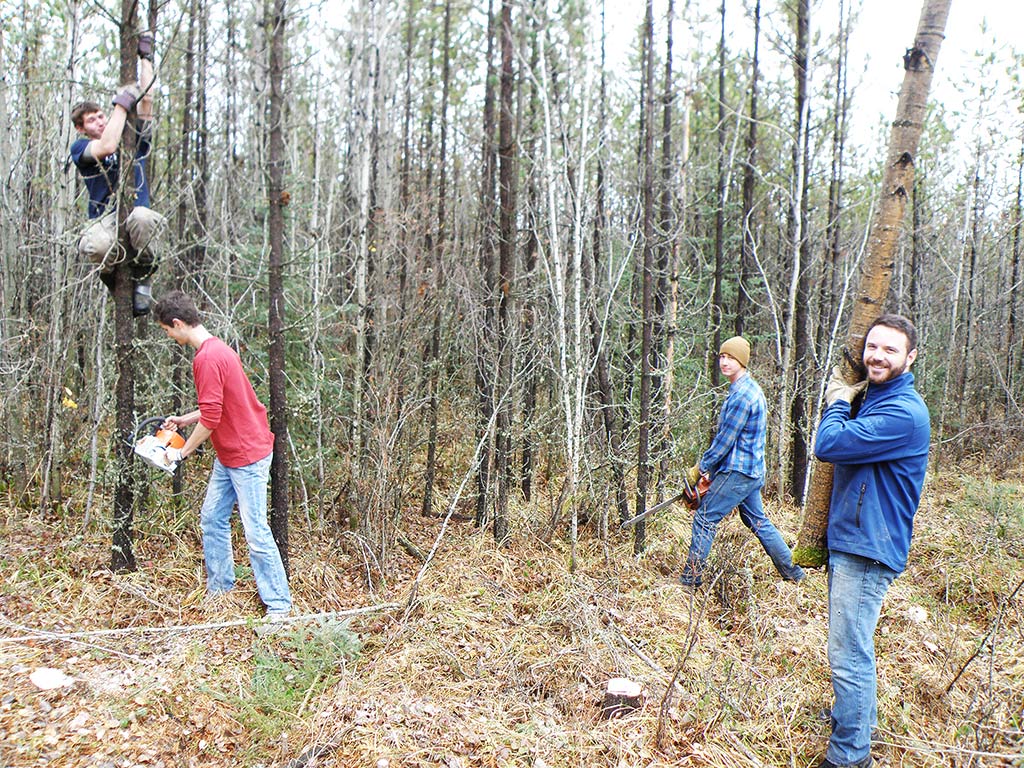 We also got our house painted. The porch was built by Logan and Colby. All the houses on the Reserve were given house numbers by the Band administration. Our house received the 000 number!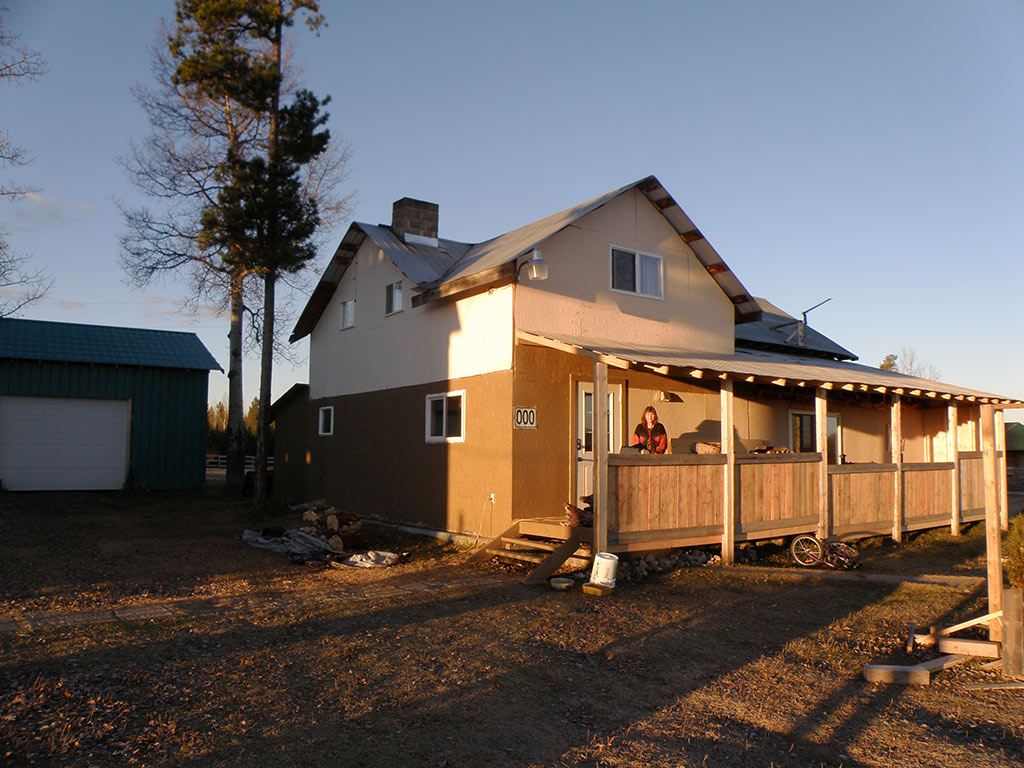 Two young men from Pennsylvania, one of them from the Greensboro team, Logan, and his friend Colby, came for an entire month to work. We got a lot of work done! Here they are working on the porch.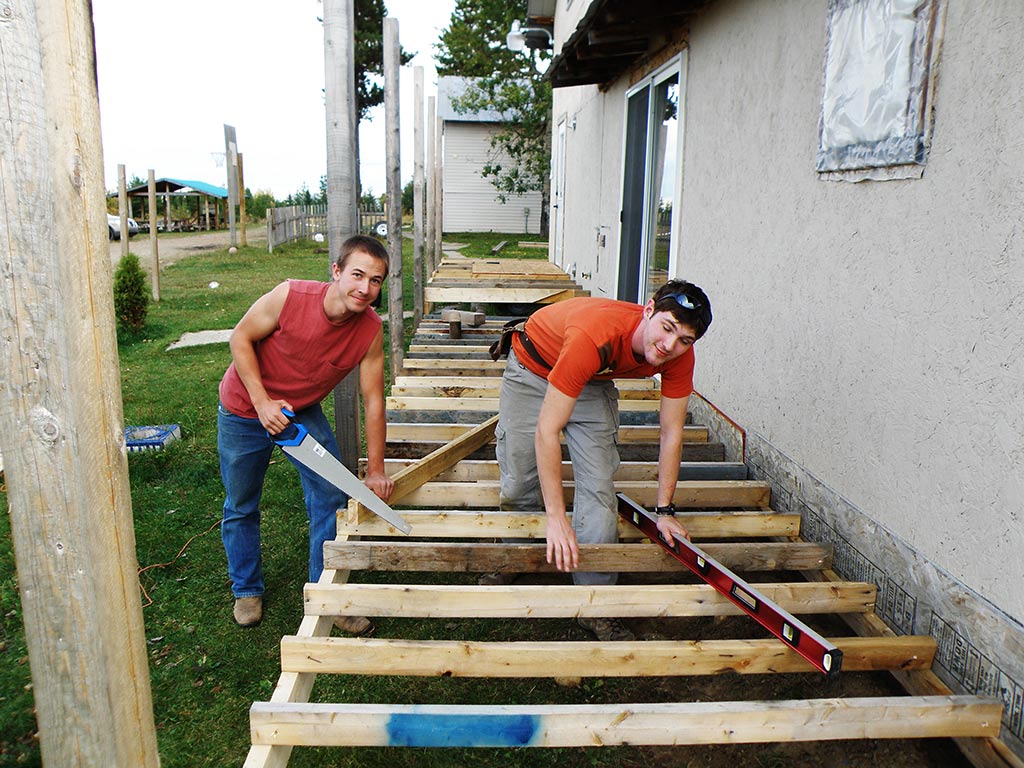 Here they are welding up a drag to pull behind the truck to level out the runway. It worked very well. Colby set up the welder and got it operating so I have it to use now.
The boys built their own skate board park with scraps laying around. Next spring we want to build a good playground for them. Most of the neighborhood kids just hang out here at the mission all hours of the day and night. They have nowhere to go..nothing to do. We desperately need volunteers to work with them.