Sunchild Mission
We are still adding to some of these pages. Be sure and check back later.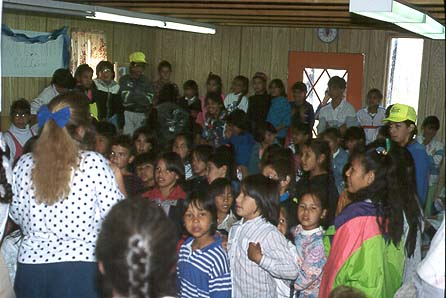 This is inside our Mission Chapel on the Sunchild Reserve.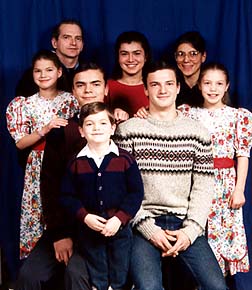 This is the Rinker family picture. David, on Reuben's lap, Joshua, the twins - Melany and Melody, and Rodger, Jenny, and Karen, in the back.