Home | Sunchild Mission | Outreach | News Updates | Devotions | Pictures of the week
---
Sunchild News - February 2012
www.arcticoutreach.org --- e-mail rinker@arcticoutreach.org --- phone 403-989-3715
---
Dear Friends,
As I write this today, we have the annual visit of the Rocky Mountain College 'EDGE' team here at Sunchild for one week. Every year the college sends a team that is enrolled in the 'EDGE' program to spend a week here at the mission. The program varies from year to year but usually involves spending time in both the Sunchild and O'Chiese schools as well as working with the youth and adults here in the mission. They are a great help to us and a real blessing in carrying the load of the mission for the week.
Tuesday night the team worked with Rosalie in holding the "Ladies Meeting" in the chapel.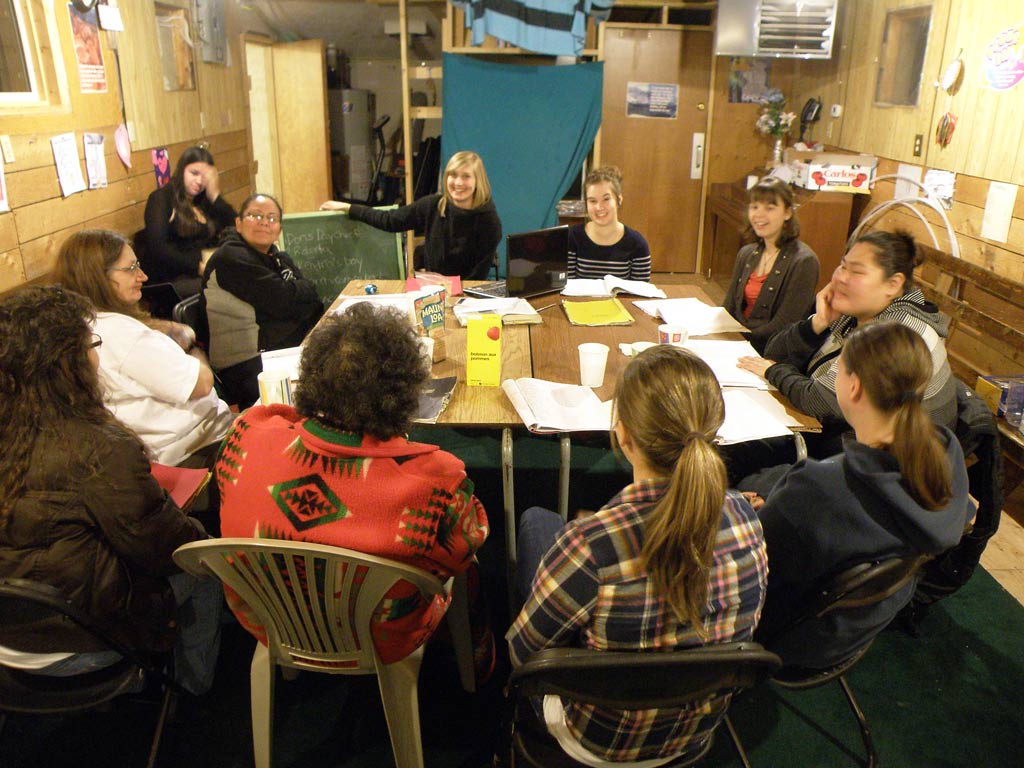 Over the Christmas holidays we had special help to get through the busy holidays here at the mission. Linda Ly, from Vancouver, wanted to share the holidays with needy people and came to Sunchild. She was a wonderful blessing as she ministered to the young people and worked very hard. The kids here will never forget Linda and what she did for them!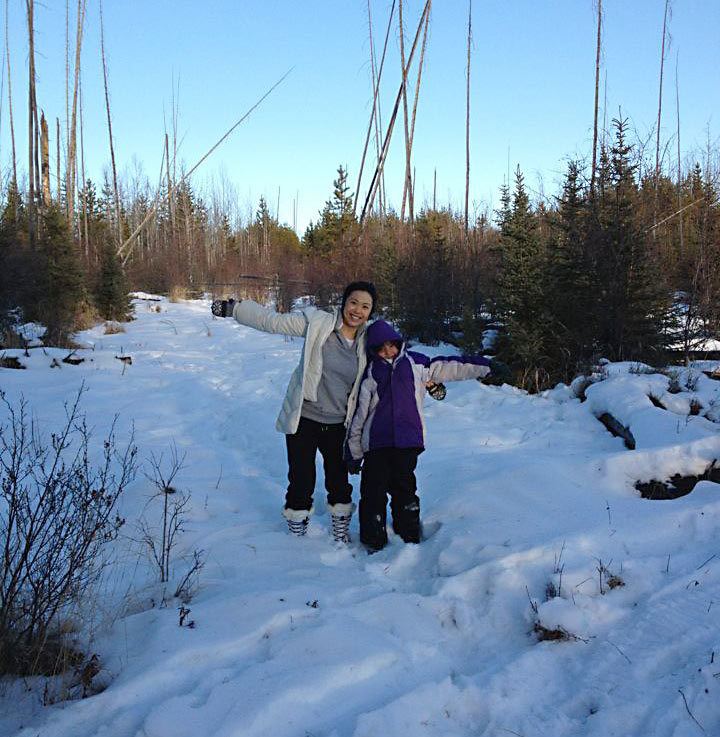 I wanted to feature several of the teams that have come from the Prairie Bible College just in the last few weeks to conduct our Sunday School program and teach the four different age group classes. The students take turns coming so that we have many different teams alternating according to their school work loads. This first picture has two local Sunday School teachers with the team. So the three pictures below are different teams that have come in the last weeks and I could put many more similar pictures of other teams as well.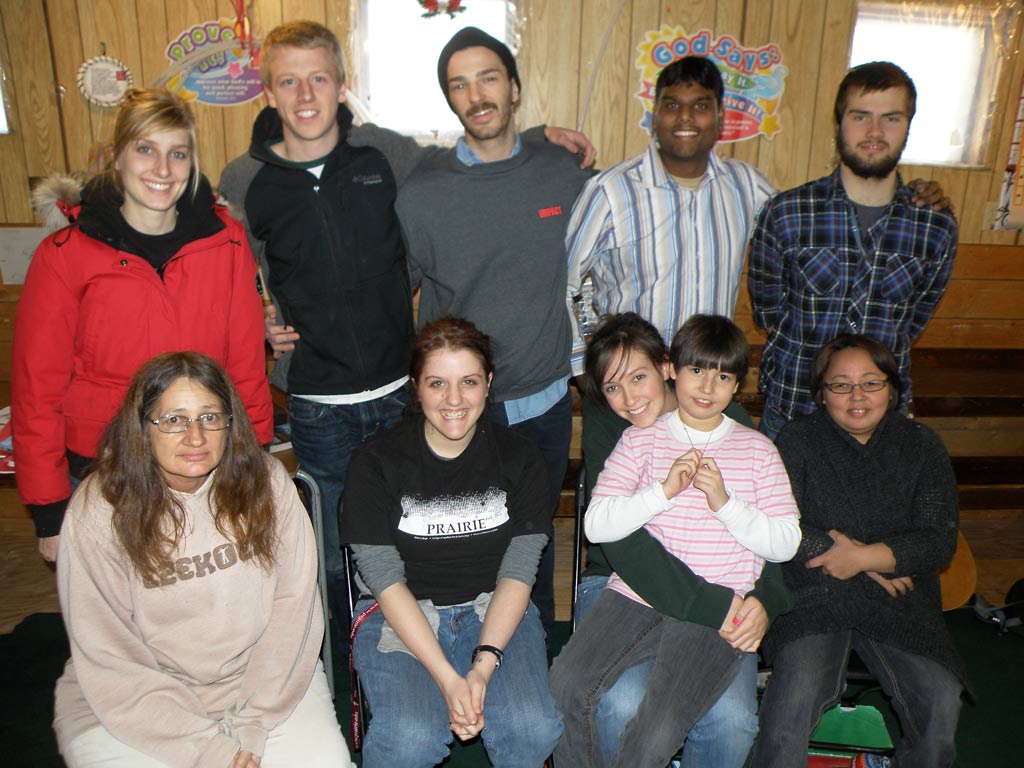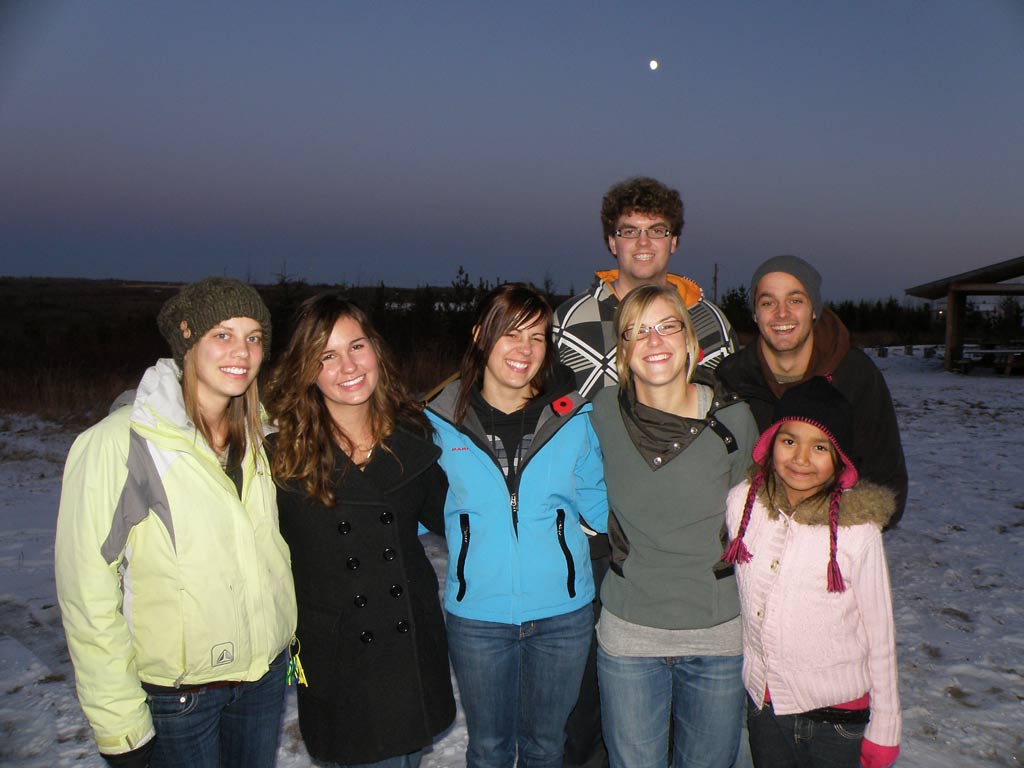 ---
Karen's Letter - February 2012
I am so excited to share with you that the ladies of the Sunchild-O'Chiese mission have grown as a group to where I need to step away and let them do some growing on their own. When I told them I was going to Three Hills to be with my daughter & grandkids, different ones of them spoke up and said "I can do this and I can do that." I was thrilled! I knew the time had come that unless I did go away they would continue to lean on me. This is the goal of every missionary to see the people take hold.

Because of modern technology I have been able to hear how excited they are in filling their positions.

I will be returning again in March to encourage for 2 weeks while Mr. Rinker makes his spring Outreach trip to the Yukon.

Some of you may have read I am on a sabbatical. When the doctor gave me a physical he found out I had not been sleeping well or eating properly. But a busy person doesn't always think of those things.

While I am here in Three Hills near the Bible College I am praying with the college team that goes to the Reserve each week. I am working with ESL, and am advancing my knowledge of Ethno Theological Worship. This will be a great blessing on the O'Chiese & Big Horn Reserves.

Do pray for the ladies as they keep sharing Jesus with people they meet. Also pray for the teens as they advance in their leadership skills.

At present we are planning 3 VBS this summer. So would covet your prayers in this.

God bless you and thank you for supporting the Sunchild, O'Chiese & Big Horn ministeries all these years. Your Missionary, Karen Rinker

Home | Sunchild Mission | Outreach | News Updates | Devotions | Pictures of the week