---
Sunchild News - April 2016
Page 2
www.arcticoutreach.org --- e-mail rinker@arcticoutreach.org --- phone 403-989-3715
---
In May the mission will be having the help of the John Cockman family from North Carolina, to help with the mission music program. The Sunchild school wants them to work with the school kids in the school also. Please pray for God's help during these two weeks. Link to poster at bottom of page.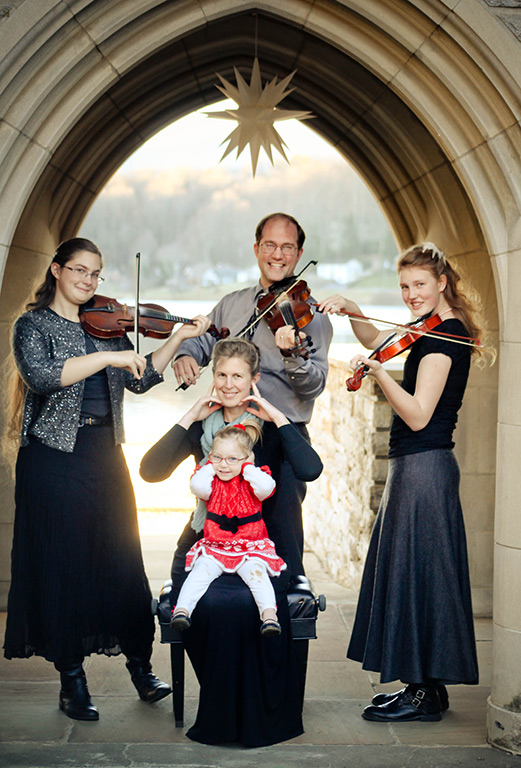 This is Darrell and Donna with Judah and Netanya. They are from way up north by the Arctic Ocean, not far from Old Crow. They have been living down here in Alberta for several years. Right now they are staying here at the mission and living in the apartment in the top of the church. It's really nice to have them here and enjoy their fellowship. They are seeking God's leadership in their lives.
These next two pictures concern a long standing request we have. Every day, and throughout the day, there is a knock on the door and we have a group like this wanting something or something to do. Both of these pictures was just a couple days ago, and taken on our porch. What we have been asking, is for volunteers that can come and just be here for these kids. It's a wonderful opportunity to have a significant impact in these lives. They never forget those who come to care and invest time in their lives.
The next day, same thing...
We have a little bit of a playground. This swing is the most popular attraction. They wore out one tree, and this is the second one. We need volunteers to come and help build a good playground for these kids.
Not sure which one is most interested in those donuts.
This is another team of Koreans. The church is small, but we have rooms upstairs and another S.S. room downstairs
This is the bottom of page 2.