Zofia's Page
---
Hi, I'm Zofia from Germany and I've been here on the Sunchild/O'Chiese Reserve since mid February! I will stay until the end of June and I have the honor to include you into my experiences here. What I've been doing here so far is quite a big range and I've enjoyed pretty much every part of it because I have a variety of things to do and I can switch between them (almost) as I like. A big part is the little Mission School where I help Karen with 3 young women from Monday-Wednesday with their education, helping out in Sunday School and another big part are the kids who will just come and visit and I must say I've really grown fond of them. Especially one little girl who will always tell others that I'm her favorite (that is really special for me since I'm used to kids not liking me - so this really widened my heart). Visiting people on the reserve is very important so I really enjoy when we do that once or twice a week. We really had great conversations during our visits and we always end them with prayer. We have even experienced healing during one of our visits. God is working even though we often don't see it and that is so encouraging. I also really love the women in the Ladies Meeting, we have so much fun together and I enjoy having all kinds of different talks with them. The creative side of me has had the room to really try out lots of things. So far I've painted the stairs of the church, started to work with a scroll saw to make letters for some crosses for the graveyard which some people here requested and I also paint every now and then with either our students, ladies or men (in the men's group). Since I've been playing the piano for almost 15 years I also have some piano lessons and especially one woman really flourishes in that and I found my original love for this instrument which is really a gift from God. I started going to Beading Classes at the Band Office and am working on Mocassins while getting to know some of the local ladies here. They are all really nice (especially after I surprised everyone including myself with my beading skills).
Yes, there are a lot of crazy things going on in this reserve and I got some little insights on that but I must really say that my experience so far has been more positive and I know that this mission is a light for the community and that is a fact. We started praying for revival more intensely, a men's group started (after 20 years of praying) and the ladies from Ladies Meeting love to come which is great to see. The teenagers are a part where my heart is divided because I really have a heart for teenagers (already in Germany) but also for me it is one of the hardest groups of people to work with. Every now and then I can see someone opening up and God opening a door and then suddenly it feels like everything goes 10 steps back. I would be thankful if anyone reading this could pray for that. We had a sleepover but I didn't feel that there was a right time to connect on a deeper level. With 1 on 1 it works better and I'm thankful that there were a handful of experiences like that - I know the devil will not just let us do God's work here.
I will keep you updated on what is happening here but I really think that pictures say more than 1000 words so here are some of my visual insights since February.
Some neighbor girls visiting me
Teens at the Sleepover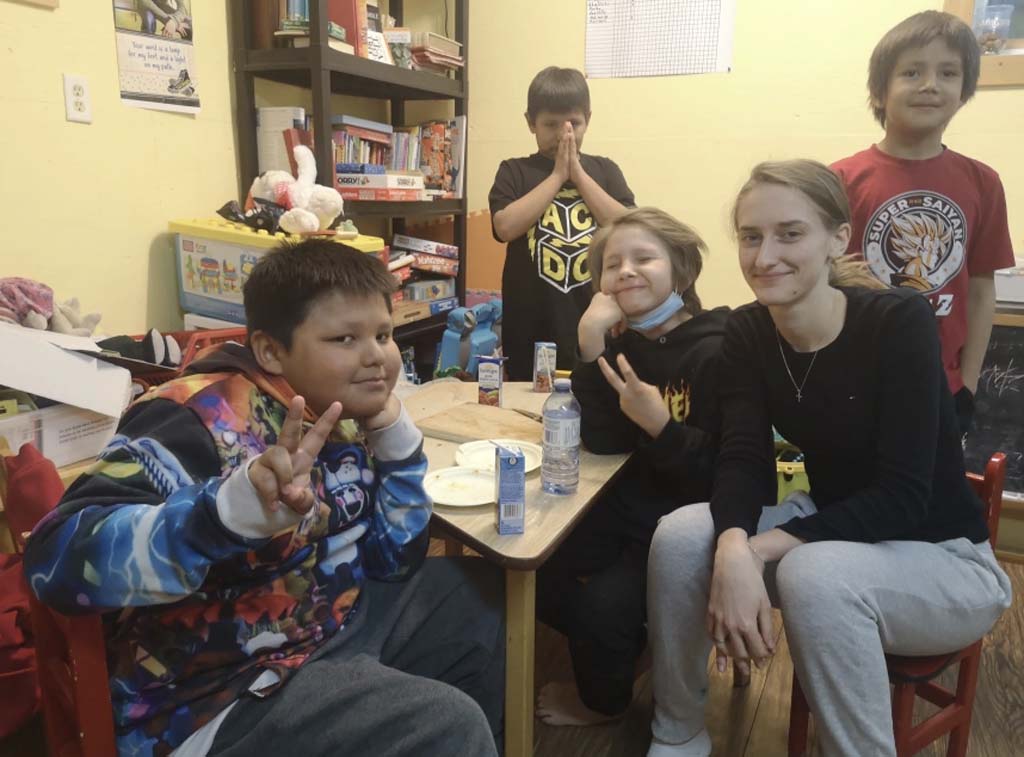 Some neighbor boys visiting me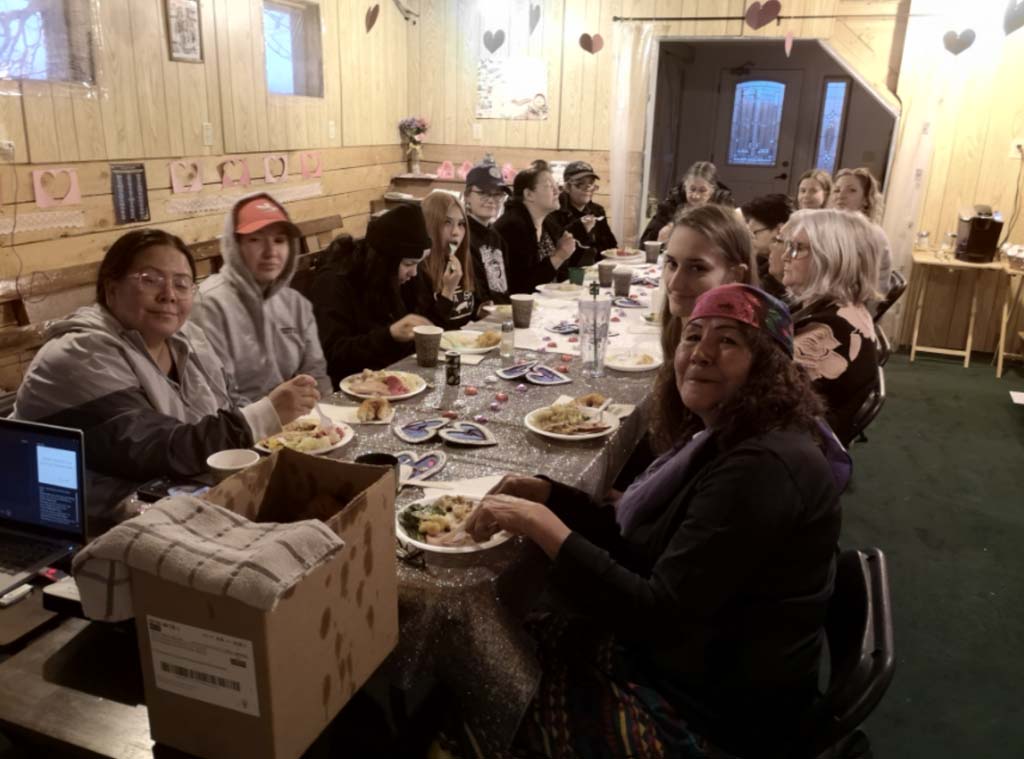 Ladies at the Valentines Dinner
Table before Valentines Dinnerr
One of our Friday Night Activities